Welcome to the BC Charismatic!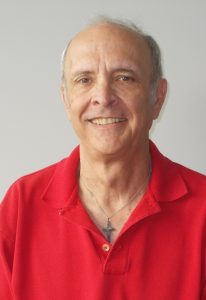 Welcome to the official website of the Catholic Charismatic Renewal in British Columbia!
We're here to share with you the blessings of what Pope Francis has called "a flood of grace for the whole Church."
The Holy Spirit, which was poured out on the first Christians at the very beginning of the Church on the first Pentecost nearly 2,000 years ago (see Acts 2), and which has been the driving force and the guide of all that our faith has accomplished ever since, was poured out on the Catholic Church again in a new and powerful way 50 years ago. Since then the Catholic Charismatic Renewal has grown to be the largest ecclesial movement in the Church worldwide, with more than 100 million participants.
While strongly faithful to the Mass, the other sacraments, traditional prayer, and the teaching authority of the Church, the renewal also offers a vibrant new way of prayer and worship, and a new power for life, ministry and service to God.
As the provincial service committee for the renewal, our task is to foster baptism in the Holy Spirit, charismatic worship, exercise of the biblical gifts of the Spirit, evangelism, growth in personal holiness, and above all conversion to Jesus Christ, our Lord and Saviour. This website is intended to offer news, resources, and inspiration for Catholics and all Christians seeking those goals.
On a personal note, as I take on the role of chair of the B.C. service committee, I would like to offer all our thanks to my predecessor, Flo Reid of Cranbrook, who held the chair with great distinction and energy for the past seven years, but has now stepped down from the committee. I hope all who read this will join in prayer for her needs and for her blessing.
In the service of the Spirit,
Richard Dunstan
Victoria
Chair, Catholic Charismatic Renewal Services of BC