Calendar
---
Pope's invitation to all charismatic Catholics to
Come to Rome to celebrate Pentecost 2017 in the Vatican.
Two pilgrimages are scheduled to give charismatics from B.C. a chance to celebrate the 50th anniversary of the Catholic Charismatic Renewal with Pope Francis in Rome next year.
One, led by Carol Jones of Kelowna and accompanied by a chaplain, will leave Kelowna May 23, returning June 5. It will include seven days in Rome plus visits to Assisi, Lanciano, and San Giovanni. For more information, contact Steve Baker of       Flight Centre, 250-390-9891, toll-free 1-866-539-4379,steve.baker@flightcentre.ca, or Carol Jones, jonesfamily@shaw.ca.
The other led by Father John Brioux, Father Rey Usman, and Lennie David of Catholic Charismatic Renewal Services of B.C., will leave Vancouver May 29, returning June 11. The pilgrimage includes six days in Rome plus visits to Monte Cassino, San Giovanni, Lanciano, Loreto, Assisi, Florence, Padua, and Venice. For more information, contact Lennie David, 604-594-7296, lennieptl@telus.net.
---
Our Lady of Pentecost Gathering in the Spirit 2017
​Mission Statement: To facilitate ongoing spiritual development to all who seek to live a life empowered by the Holy Spirit in response to the call of Jesus to make disciples of all peoples.
Vision: To make missionary disciples empowered, encouraged and equipped by the Holy Spirit.
"Go therefore and make disciples of all nations" (Mt 28:18).
​This year's Our Lady of Pentecost Gathering in the Spirit will be
Sunday evening August 13 to Friday noon August 18 2017
Book the time Now! Register before June 15th for Early Bird Fees. See brochure below for details.
Peter Thompson will present Monday, Tuesday and Wednesday. He is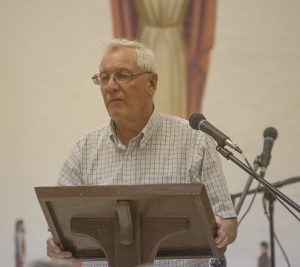 internationally known having been on the ICCRS for several years and 
Does missionary service in Africa. Originally from England he now lives
in Newfoundland and Labrador (See bio above for details). See bio of Peter Thompson Here.
​Father Obi Sylvester Ibekwe of Holy Cross parish in Creston and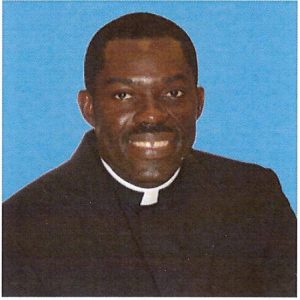 liaison to the Catholic Charismatic Renewal in the diocese of Nelson will present on Thursday and Celebrate the Commissioning Mass on Friday.
Our Lady of Pentecost, formerly Summer Institute has had a name change. To better reflect the goals and purposes of the annual summer Holy Spirit experience, it is now named Our Lady of Pentecost Gathering in the Spirit.
​Seton House of Prayer, 5819 Chute Lake Road, Kelowna, BC